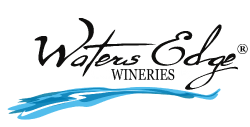 Waters Edge Wineries, Inc.
Franchise Fee: $50,000
Royalty: 5%
Total Investment: $829,957 - $1,337,923
Can Be Home Based: No
Founded: 2004
Franchised: 2012
VetFran Member: No
We are a micro-winery franchise with a bistro. We outsource all of the agriculture part of the winery business and simply import the "grape-must" or crushed grapes from vineyards worldwide. We operate a large production facility at our HQ to supply our start-ups with finished wine, but over the first year of operation, they become an independent producer of wine. We also food light food and appetizers at our locations.